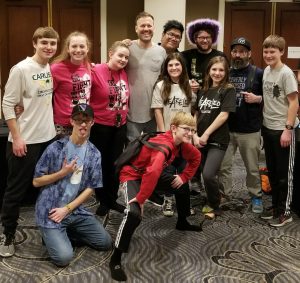 "SHINING BRIGHT FOR JESUS" is the slogan coined by this group. Made up of middle and high school students, LPC YOUTH meet regularly for Bible study, activities and outreach.
LPC YOUTH: meet each Sunday evening from 6-7:30 PM for a little bit of crazy fun, digging into relevant topics, deepening our relationship with Jesus and with each other. The group meets in the Youth room on the third floor.  In January we will participate in the church-wide 40 Days of Community.
SEE THE SUNDAY BULLETIN OR THE YOUTH FACEBOOK PAGE FOR MORE INFORMATION ABOUT UPCOMING EVENTS.
MISSION/OUTREACH: a week (or more) during the summer is spent in service, either out of state or local. Past trips have included Tennessee, Maine, York, Altoona, PA and Niagara Falls. Our most recent mission trip was to Pasadena, Maryland.  In 2016 we worked in the Lewistown area.   Plans are underway for a Family Mission Trip to Guatemala in June of 2017.