BIBLE STUDY AND FELLOWSHIP
Sunday morning at 9:00 AM in the church parlor. This study is led by Pat Brown, and they are currently studying "Ten Women of the Bible" by Max Lucado.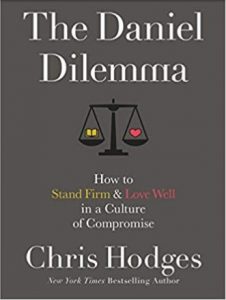 Tuesday Evening Study meets in the youth room on the third floor at 6:30 PM. The new study is "The Daniel Dilemma: How to Stand Firm and Love Well in a Culture of Compromise. As Christians, we have real hope in Jesus that we have been called to share with others. But how we share that hope makes a difference. In a world that rejects everything we believe, we face a dilemma: how do we walk closely with God without caving in to pressure or alienating those we want to reach? All are welcome!
Thursday morning at 6:30 AM in the church parlor. The study is,
"Unshakable Hope." There are things that seem unsteady in this life, but when we belong to God it allows us to filter our problems through the promises of God. Come and learn how to stand on the declarations of our mighty and loving God.
We pray that you can join a small group and experience the love of Jesus Christ and other church members for you, and how God can use you to bless others in turn.